EYFS
Welcome to Early Years!
We still have Reception places available for September 2022.
Please contact the office to arrange a visit - 01727 872158
It is our intent to provide a happy, safe, stimulating and nurturing environment where children can become confident, independent and resilient learners. Children are encouraged to make choices and to develop confidence in themselves as creators, investigators and thinkers. Through planned experiences and high-quality interactions, it is our intent to promote the importance of celebrating the diversity of life and respect for all, within the local environment and wider world.
To encourage interest and challenge, we implement this through a carefully planned curriculum which reflects the interests of the children and ensures progression and continuity of skills in all seven areas of learning.
The Prime Areas
Communication and Language where children learn about listening, attention, understanding and speaking.
Physical Development where the focus is upon developing gross and fine motor skills.
Personal, Social and Emotional Development where children gain confidence and self-awareness, the ability to manage their feelings and behaviour and learn about building effective relationships with others.
The Specific Areas
Literacy where children will develop their comprehension, word reading and writing skills.
Mathematics where children will develop their understanding of number and numerical patterns.
Understanding the World within children will explore the past and present, people, culture and communities and the natural world.
Expressive arts and design where children will experiment with creating with materials and being imaginative and expressive.
Each child is unique, learns and experiences things in different ways. We value the diversity of each and every child in our care and celebrate their differences and individual characters. A child's individual learning characteristic will determine the way they respond to both the teaching and learning taking place in the environment. During their time in our EYFS, we will be looking out for not just 'what' a child learns but 'how' they learn too. This is referred to as the 'Characteristics of Effective Learning.'
Playing and exploring – where children investigate and experience things, and 'have a go'.
Active learning – where children concentrate, keep on trying if they find things difficult and enjoy achievements.
Creating and thinking critically – where children have and develop their own ideas, make links between ideas and develop strategies for doing things.
We teach children individually, in small groups and as whole cohorts. Through a combination of adult led and continuous provision opportunities, activities are planned to encourage children to develop their learning independently through exploration and challenge. The characteristics of effective learning and the prime areas of learning contribute to the success of our children. They encourage the children to be independent, reflective and sociable. These areas also enable the children to apply their knowledge and skills into other areas of their learning and achieve the best that they can. The children are assessed through child-focused observations and verbal interactions. This information informs our planning for whole class and individual next steps in learning.
The impact of our curriculum is measured by outcomes year on year. We strive to ensure that our children's attainment in the prime and specific areas of learning are at least in line with age-related expectations and that children make good progress from their unique starting points. We work to ensure our children develop into positive learners, who are excited by new challenges. We strive to ensure that our children leave our EYFS ready to move with confidence into KS1 and be academically, physically, socially and morally prepared for their future in education, Britain and the wider world.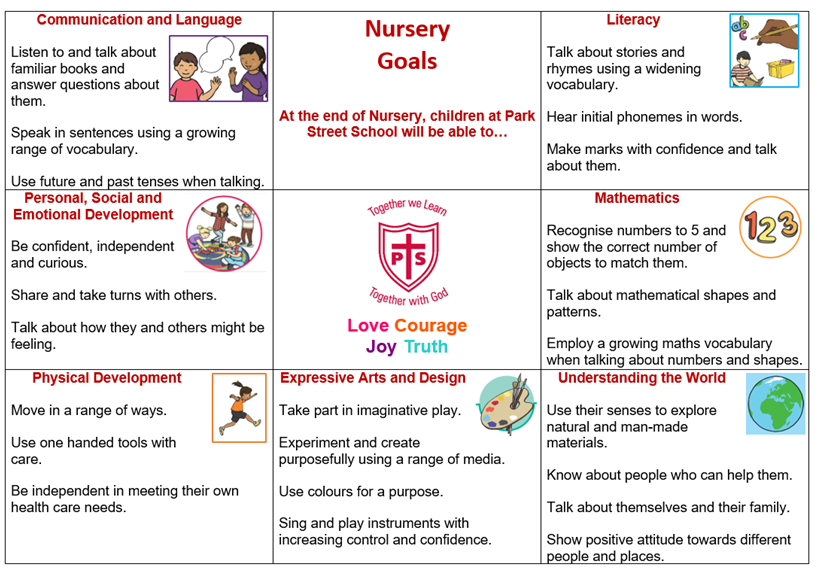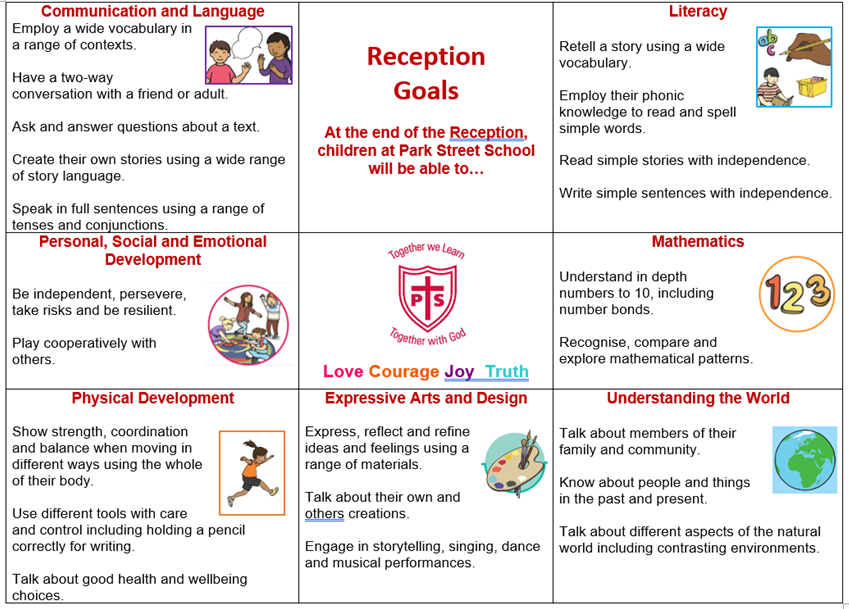 : This week our learning has been out of this world! We have been reading 'Whatever Next!' which is all about a bear making a cardboard box rocket and taking a trip to the moon. We have been inspired by his rocket and been busy making our own. Lots of us have written lists about what we would take on a picnic and what baby bear needed to take with him on his trip. We have also learnt that we have gravity on Earth but not in space and have enjoyed watching some footage of astronauts in space.
Highlight of the Week 13/6/2022: The children in Saplings class have had a wonderful week outdoors in our EYFS garden. They have all enjoyed exploring our new apparatus, especially the monkey bars! We look forward to more equipment next week!
Highlight of the Week 06/6/2022: The children have had a great start to their new theme for this half-term, 'On the Move!'. They really enjoyed bringing their own vehicles to school for our launch day and showing one another their cycling and scooter skills, all the adults were very impressed! Well done Saplings class for another fantastic day!
Highlight of the Week 23/5/2022: All the children in the EYFS have been very busy finding out about our Queen and making preparations for the Jubilee party this afternoon. We have been printing bunting, making crowns and drawing portraits of the Queen. We are also enjoying singing the national anthem!
Highlight of the Week 16/5/2022: What a wonderful week in Saplings class! The children have been waiting very patiently for our EYFS butterflies to emerge from their cocoons and yesterday it finally happened! A real 'wow' moment!
Highlight of the Week 09/5/2022: We have more wonderful news! Our EYFS caterpillars have made their cocoons! We are now waiting very patiently to see what happens next. We know that we cannot touch them and are trying our best to stay very calm and quiet, so we do not disturb them. We are very excited!
Highlight of the Week 02/5/2022: We are very excited as we have some new visitors to our EYFS, five real caterpillars! They are very busy eating their food and being very wriggly. We are going to observe them very closely over the next week because we predict they might build a special sleeping bag called a cocoon around themselves next. We will look after them carefully and let you know when this happens!
Highlight of the Week 25/4/2022: During our first full week of the Summer Term, we have had great fun reading 'Shark in the Park' by Nick Sharratt. We followed Timothy Pope on his trip to the park and wondered if there really was a shark there! We have created friendly sharks (just in case!) and been busy thinking and writing about what we might see.
Highlight of the Week 18/4/2022: We went on a bear hunt! The EYFS children had a wonderful time on their Park Street walk this morning. They found all of the photo clues which led them to find the bear - hiding in Simmons bakery! They walked such a long way, kept smiling throughout and enjoyed their gingerbread man at snack time once back at school! Well done Saplings class!
Highlight of the Week 28/3/2022: In our last week of the Spring Term we have been super busy. We have been finding out all about the Easter story and used our creativity to make Easter cards, Easter baskets and chocolate Easter nests. We hope that you all have a wonderful Easter!
Highlight of the Week 21/3/2022: This week in Saplings class we have been learning about how to take care of our environment. We have been busy spending time in the sunshine, watering our lovely Spring bulbs and enjoying our garden. As well as our own environment we have learnt about the Antarctic through the use of this week's book 'The Emperor's Egg'. We have discovered that it's the male penguin who looks after his precious egg whilst the female penguin goes to look for food.
Highlight of the Week 14/03/2022: It has been another very busy week in the EYFS. Our highlight of the week this week was a visit from 'Chestnut' the rabbit. Saplings class had the opportunity to meet and stroke Chestnut and find out all about her. The children asked some thoughtful questions about her. Thank you very much to Peter's mummy for bringing her in!
Highlight of the Week 07/3/2022: Saplings class have been busy this week practising their fine motor skills. On Tuesday the children enjoyed making jam or honey sandwiches; spreading their fillings and cutting them up ready to eat. And on Wednesday the children planted seeds, carefully putting soil into their pots and then planting and watering their seeds.
Highlight of the Week 28/2/2022: In Saplings class this week we have been very busy, it's hard to choose just one highlight, but on Tuesday as part of learning about Shrove Tuesday, the children enjoyed decorating their very own small pancake with different fruits which links to our current topic 'All creatures great and small'. They created some wonderful animal fruity faces and enjoyed eating their work once they had finished!
Highlight of the Week 21/2/2022: Saplings class had a wonderful launch day for their new topic, 'All Creatures Great and Small'. The children enjoyed taking part in an animal themed drama workshop, led by a 'Perform' drama school, where they had a very exciting journey through the jungle with Boo the monkey. During the day, the children also had a special visitor to the classroom, an African land snail! The children loved observing it, finding out about its habitat, favourite food and how to care for it. It has already inspired lots of new learning!
Highlight of the Week 07/2/2022: In Saplings class, some of our children have used their Phase 2 and 3 phonic skills to write labels to match different items a firefighter might wear or use when they are being a real-life superhero. All children have been working hard on their drawing and writing skills this half-term. Wonderful work!
Highlight of the Week 31/1/2022: This week, the children in Saplings class have begun to explore some very special real-life superheroes, firefighters! We had a wonderful visit from some local firefighters who told us how important it is to have working smoke alarms in our homes and how we need to learn our address in case of an emergency. The firefighters also showed us the special equipment they have on their fire engine and told us what it is used for. It was so exciting! We have already begun to create some amazing fire engine pictures and will continue learning about firefighters in school next week as we bring our topic 'Helping Hands' to a close. It has been great exploring the book 'A Superhero Like You' by Dr Ranj this half-term!
Highlight of the Week 24/1/2022: The children in the EYFS are continuing to enjoy exploring different people who help us from the book 'A Superhero Like You' by Dr Ranj. This week, Sapling Class have been finding out about who helps us to look after our teeth. We have learned that a dentist is a real-life superhero who can check our teeth to help them stay strong and healthy. We have also learned how important it is to brush our teeth in the morning and at night.
In the EYFS, we have also been reading 'Ness the Nurse' by Nick Sharratt. The story has helped us to count our objects from 0-10 and find 'one more' and 'one less' than a given number. Ness has also helped us to identify missing rhyming words. We loved the pictures in it too!
Highlight of the Week 17/1/2022: The children in the EYFS have continued to enjoy finding out about the real-life superheroes in the book 'A Superhero Like You' by Dr Ranj. They have chosen to paint pictures of doctors (including Dr Ranj!), nurses, firefighters, vets and more. The children have become very interested in how doctors and nurses can help us when we are feeling poorly.
Highlight of the Week 10/1/2022: The children in Saplings class have had a wonderful start to their 'Helping Hands' topic. They have loved reading 'A Superhero Like You' by Dr Ranj and exploring the different important jobs people have. The children even came to school dressed up as real-life superheroes!