Our Church School
Our school vision: FLOURISH and let your light shine!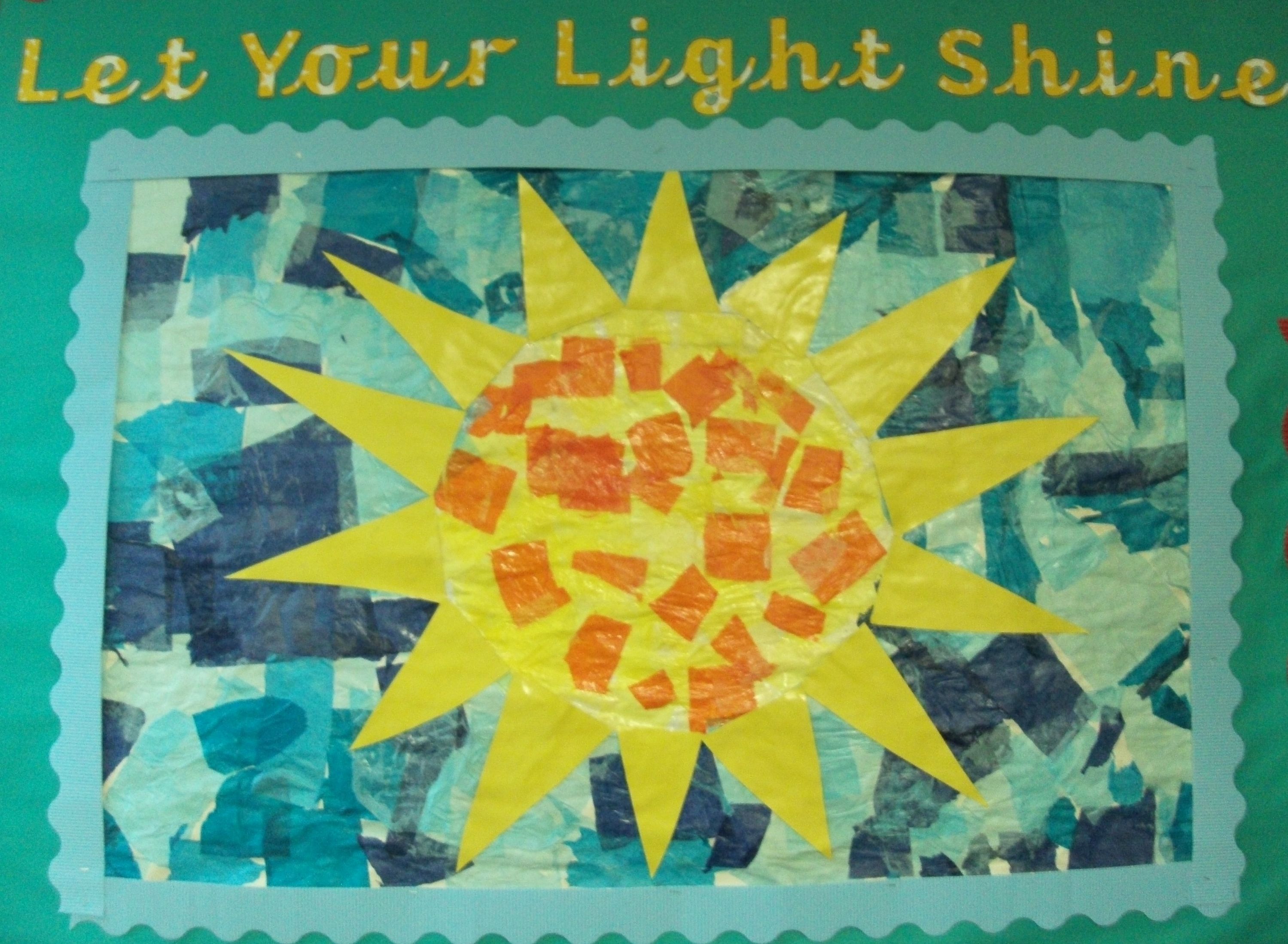 "Let your light shine" Matthew 5:16
"You are the light of the world. A town built on a hill cannot be hidden. Neither do people light a lamp and put it under a bowl. Instead, they put it on its stand, and it gives light to everyone in the house. In the same way, let your light shine before others, that they may see your good deeds and glorify your Father in heaven." Matthew 5:16
These words of Jesus are our school's vision. They inspire and motivate our whole school community. Jesus reminded us in Matthew's gospel that we are lights for the world. As we seek to follow him, we can share his light with others and change the world, through our words and actions!
We believe that every child and adult can FLOURISH and shine. We recognise that we are all special in God's eyes and have unique talents, which we nurture so that each of us has the opportunity to become the very best person that God intended us to be. We want to encourage our children to aspire to great things and we want our lights to shine and to make a difference.
In addition to letting their light shine on others, we want our children to recognise the value of their own light: to be proud of their personal achievements; to value and respect themselves; and to know how loved they are both by God and by others.
As an inclusive school, we warmly welcome families of all faiths or none. We celebrate the cultural and religious diversity of our school community in a caring and spiritually supportive environment. Our Christian ethos enables us to help our children develop their spirituality and sense of moral purpose. We ask that parents support and uphold our school values (Love, Courage, Joy and Truth)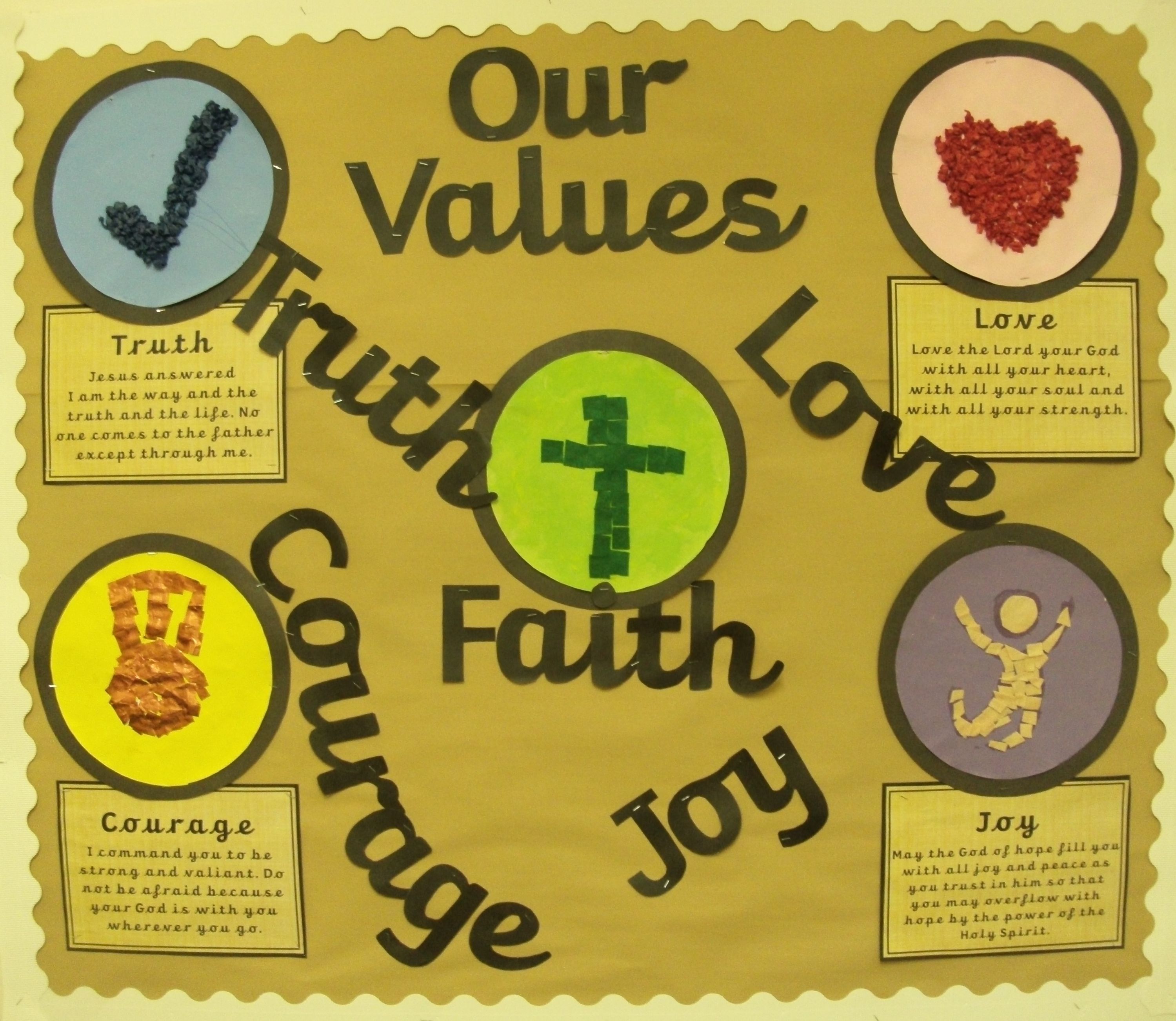 Collective Worship
Our daily act of Christian Collective Worship strengthens and supports the Christian distinctiveness of our school. Our vision and values of love, courage, truth and joy take a central role in our collective worship as we come together as a community. The themes of worship are also linked closely to the Christian liturgical year and take in major festivals such as, Harvest, Christmas, Easter and Pentecost.
Collective worship is planned systematically, so there is continuity, variety and clear focus on Christian beliefs and festivals. It is planned and led by senior leaders, teaching staff, our local Vicar, church leaders and visitors as well as our 'Leading Lights' ensuring that worship is an important part of the school day giving children time to think, reflect and develop spiritually.
We use a variety of medias including storytelling, videos, liturgy and singing to enable us to reflect on the teachings of the Bible and what we can learn from it and what God wants us to learn from it.
Teachers and our 'Leading Lights' include the following four elements when planning collective worship times:

Worship at Park Street C of E Primary is inclusive regardless of beliefs or faith. Together we come as a community to enjoy a time of peace and reflection in a safe space. Worship is inspiring and all are invited to take part where they feel able and contribute their own thoughts and ideas when possible.
We consider worship fundamental to our well-being, as we believe spiritual development is key in helping all children grow academically, but more importantly personally, so they flourish and become well-rounded young people, ready to take their place in today's society. To find out more about our daily collective worship, and the children who help to plan and deliver this, our leading lights, please click on the links at the bottom of the page.

Holy Trinity Church
Our church school status is a key characteristic of our school; it is part of what makes us special. We are here to serve our local community and are open to all.
As a church school, we have a very strong relationship with Holy Trinity Church. Some of these links include:
Having a number of Church members serve as Foundation Governors.
The vicar and other church members leading collective worship.
Many Park Street children attending the HotShots after school and summer clubs led by the church.
Attending regular school services in church.
Click here to go to the church's website.